LadyWoods Game Preserve©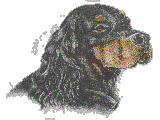 Frequently Asked Questions
I am not a MA resident, but would love to hunt at LadyWoods. Do I need to get a MA hunting license?
We provide a one day hunting license at the preserve for a $10 fee. This will allow you to hunt at LadyWoods for one day. If you choose to hunt more than one day, you must purchase a one day license each time.
I am a resident of MA and wish to hunt for a couple of weeks. Do I need to obtain a MA hunting license from the state?
No. We would prefer that you have a Mass. hunting license, however we can sell you a one day hunting license each time that you hunt.
Who do I contact to check the state regulations for transporting my guns?
Contact the state police to find out the specifics on transporting guns across state lines. We require all guns be transported according to state regulations.
What forms of payment do you accept at LadyWoods?
We take checks and cash. At this time we do not accept credit cards.
What is the average shooting distance when hunting pheasants?
Average shots are 20 - 30 yards. We recommend # 7 1/2 or # 6 shot.
---
Home | Hunt Calendar | Policies - Please Read | Links
Photo Gallery/Postcards | FAQ's
Visit The Farm at LadyWoods | Ironstone Ventures
---
LadyWoods Game Preserve©
for more information, contact our office at
27 Quaker Highway Uxbridge, MA 01569
E-mail: Jane@LadyWoods.com
508-278-3529